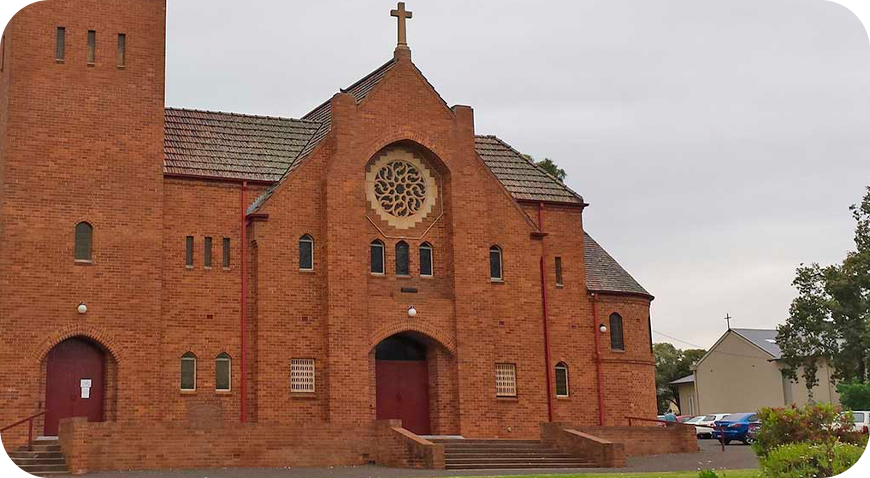 Location and Service Times
St Alban's the Martyr Cathedral
(Cnr Anzac and Binya Street, Griffith NSW)
Tuesday – Friday
Morning Prayer 8.30am
Evening Prayer 5.00pm
Wednesday
Holy Eucharist 5.00pm
Friday
Holy Eucharist 5.00pm
Sunday
Holy Eucharist 7.30am
Sung Eucharist 9.30am
Holy Eucharist 5.00pm
1st Sunday
Holy Eucharist 9.00am
3rd Sunday
Holy Eucharist 5.00pm
2nd Sunday
Holy Eucharist 8.00am
4th Sunday
Family Service 9.30am
Services are also conducted at Pioneer Lodge on the first and third Friday of the month at 11.00am, and at BUPA Nursing Home on the second Thursday of the month at 11.00am.
PO Box 31, Griffith, NSW 2680
Add Your Heading Text Here
St. Alban the Martyr Anglican Cathedral is the flagship building for the Diocese of the Riverina and plays an significant role in the history
of the City of Griffith.
The parish itself was established in 1920 and offers a place of worship and ministry for the people of Griffith and the surrounding areas of Yenda, Yoogali, Hanwood and Rankin Springs.
Building a sense of community is important to us, not only for our parishioners, but also for the wider community. The parish of Griffith offers the services of their Anglican Opportunity shop on the Cathedral grounds.
The Cathedral is often thought of as a place of learning and enrichment and we widely encourage this through the Ridley Theological Study Centre, the Four Rivers Bookshop and of course, through our prayers and sermons.
Expressing our love for God is often best enjoyed through the arts and so we are proud to have a church choir, team of bell ringers, organists and volunteer florists, all of whom embrace the Holy Spirit in their gifts.
We're always keen to see new faces and hope to welcome you to one of our services soon.